AUGMENTED REALITY
Barroque Center AR
An augmented reality experience created for Hololens in which a Guardian Angel would guide the visitor through the church museum.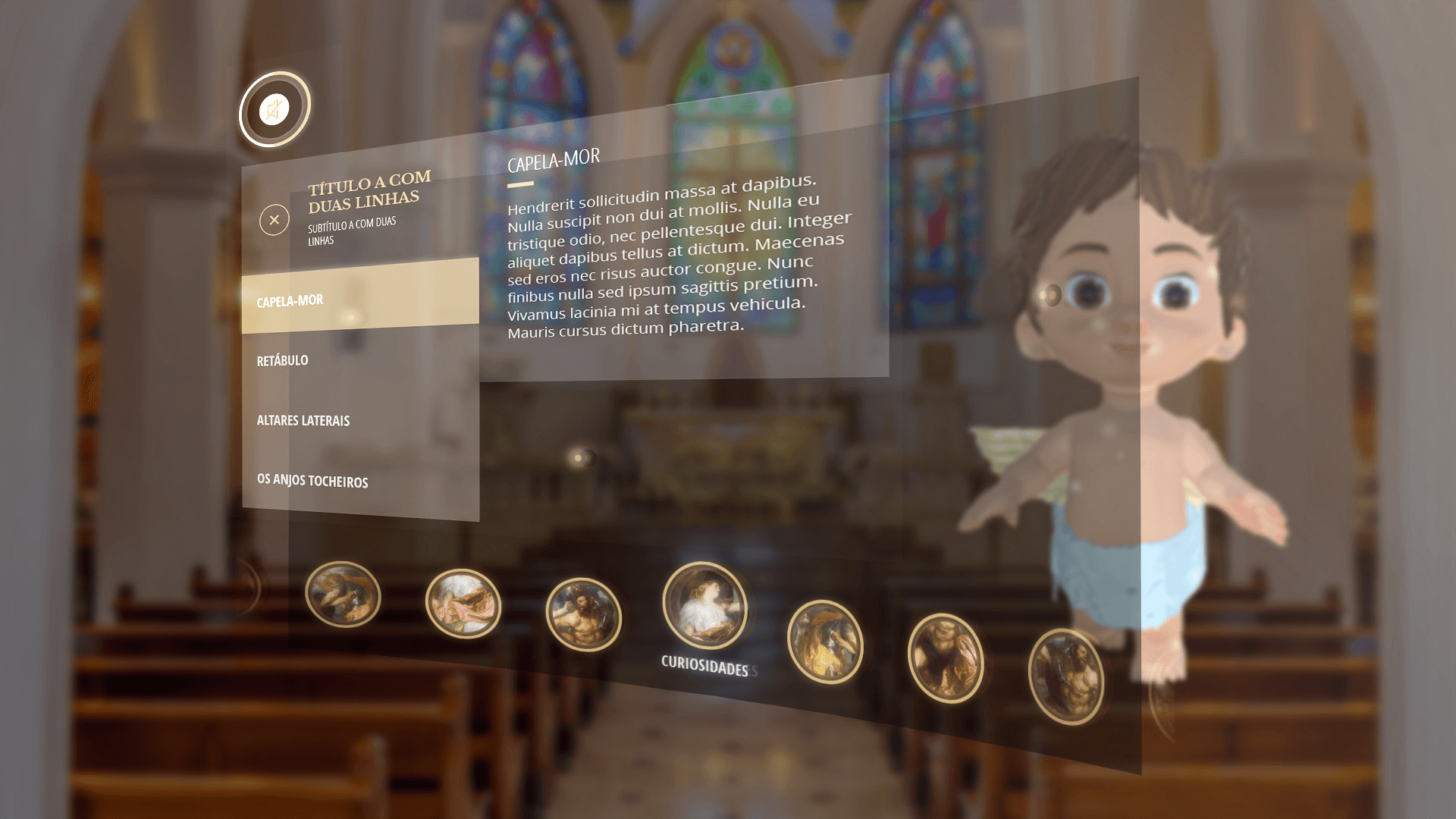 The Barroque Interpretation Centre was built on what was before a church to study this historical art style in the north of Portugal. Among other digital solutions they challenged us to create an augmented reality app for Hololens and tablets, in which an angel guide character would appear to explain the different points of the church.
My role was supervising the quality and creative vision of the project for this and series of other applications, while designing the UI for augmented reality.